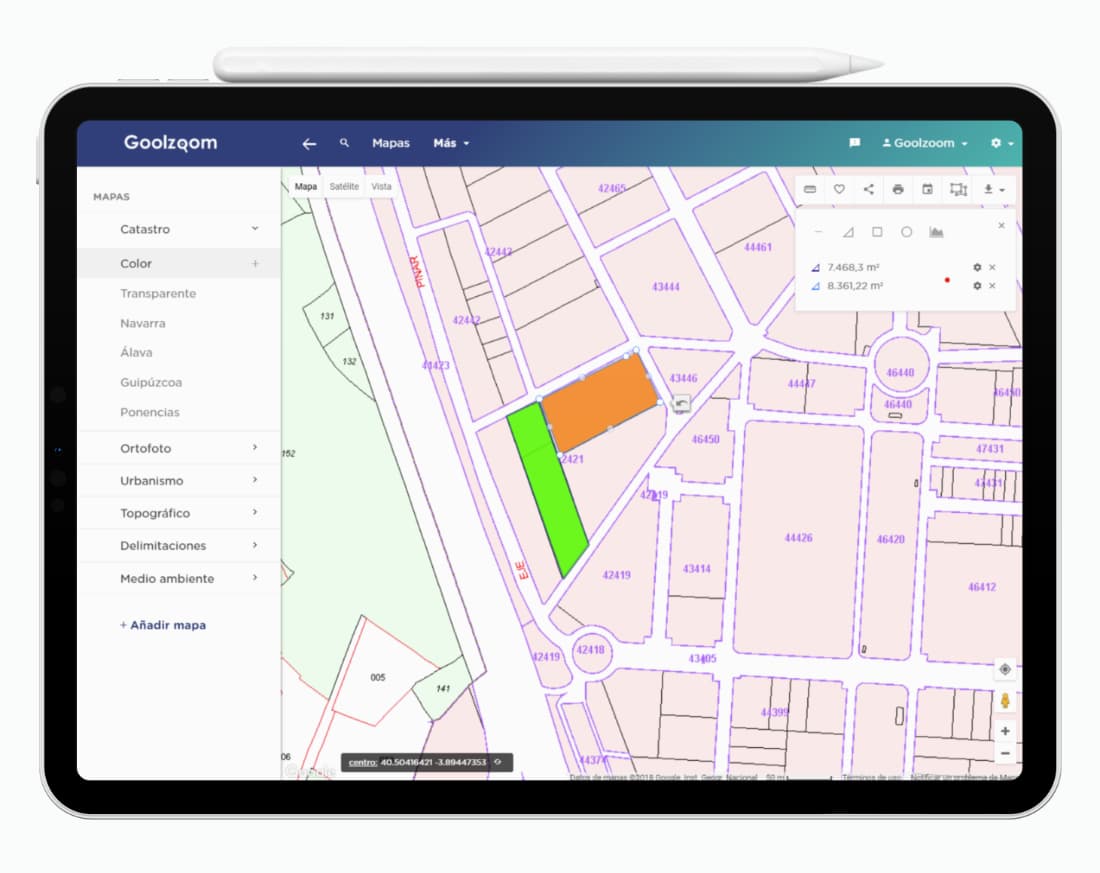 Experience the full power of GIS technology on Google Maps
Maps is our main tool and the reference application to quickly consult all types of geographic information.
Connect to large volumes of data just as easily as you use Google Maps. Improve productivity with the most advanced tools for managing geographic information.
Easily connect to more than 1,000 map servers
---
We have developed the most extensive map library to superimpose all kinds of geographic information on Google Maps.
Cadastral maps
Google Maps with the maps of the Virtual Office of the Cadastre, historical cadastre, presentations of values, cadastre of Navarra, Guipúzcoa and Álava. Discover the incredible advantages of being able to view parcel borders and plots on Google Maps satellite images with Street View.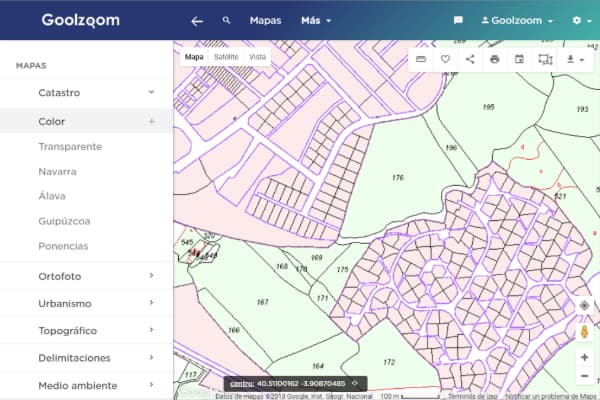 ---
Historical orthophotos
Compare how a terrain has evolved over time. Connects with current and historical PNOA orthophotos with maximum coverage throughout Spain.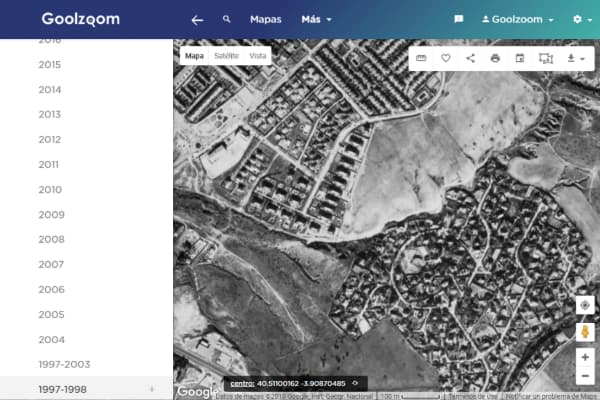 ---
Topographical, urban and environmental maps
We have grouped the main servers of topographic maps, urbanism and environment of Spain with greater speed and availability so that you do not have to search for them.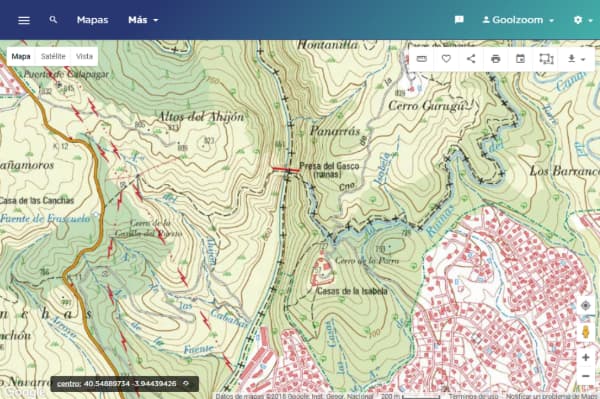 All the power of Google Maps
Developed on the world's leading map system, with high-definition satellite images, oblique images in cities, Street View, geocoding of addresses and shops, list of suggested sites in searches and high speed cartography.
The most complete tool set
---
Very easy to use and powerful at the same time.
Discover now the most used geographic information system in Spain
We have been developing this tool since 2006.
---
Go to Maps